---
---
Sathguru's 4S
-
An Intuitive Self-Service Embedded Analytics Tool for Users To be Citizen Data Scientists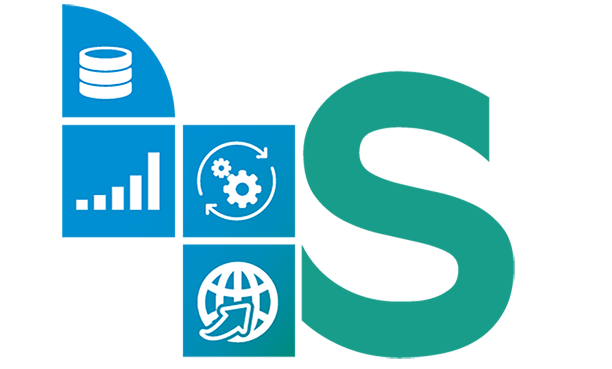 ---
Traditionally, Business Intelligence has been the forte of senior management who had access to canned dashboards prepared by specialist data scientists. These visualization's were constantly improved as per need but were not dynamic to change by users themselves. Times are changing where decision making is now becoming bottom-up where operational users are making the smart day-to-day decisions within their delegated authority and data access. This is helping enterprises to achieve diversity in decision making and also bridge the accessibility gap in terms of data-driven decision making.
Every user needs to perform their own data analytics so that they can visualize the data that they deal with in a multi-dimensional way for improving their own decision making. For this to happen, every user must be able to perform it in simple steps without depending on specialist IT users or qualified data scientists. Self-service is the key to enabling this for every user so that they are independent. Further, users must be able to perform their data analytics on live data that is current to the millisecond rather than performing on data that is not up to date. Using third-party analytics tools which do batch update on data from ERP will not be beneficial to users as they would always see old data and not live data. Hence, the analytics tool must be embedded within the ERP so that it produces live data to users and not any stale data. Modern Retail Enterprises are increasingly adopting Embedded Self-Service Analytics solutions to keep ahead of the competition and to provide good employee experience.
Embedded Self-Service Analytics is a modern and advanced form of business intelligence (BI) mechanism, in which users of various departments are enabled and encouraged to perform self-queries, generate analytics, and create dashboards on their own. Thus the creation of Analytics and Dashboards no longer needs to be the sole task of the Information Technology (IT) department.
Sathguru's innovative, embedded, self-service, and intuitive 4S tool allows End Users, Business Users, Power Users, compiling their own interactive Dashboards, KPI's, in 4 easy and simple steps for their own use and more often for the needs of their respective team members as well. 4S tool improves agility and flexibility in all the business departments by increasing user independence from Information Technology (IT) department. At the same time, Information Technology (IT) department's workload for simple tasks is reduced, enabling resource-drained Information Technology (IT) departments to focus on core tasks with a higher value add for their business.
Sathguru's 4S, self-service, embedded analytics tool is:
Embedded
Self-Service
Flexible
Intuitive
---
Share this page: